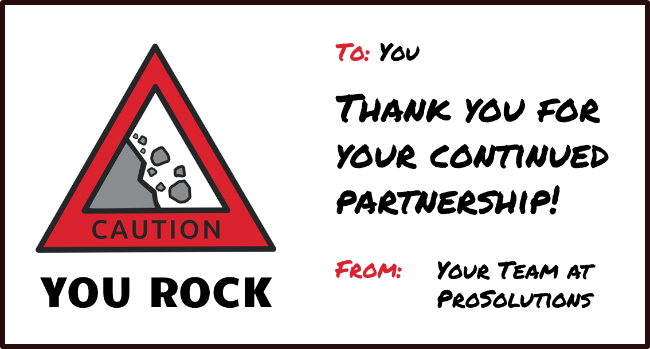 Showing gratitude and saying "thanks" trends during this month of Thanksgiving, but we shouldn't need a holiday to remember to thank our customers and employees. Why? Because without our customers and employees, we can't be successful. Being thankful every day by voicing this "thanks" is imperative to business success and longevity. Here are just a few additional reasons why showing gratitude is beneficial:
Gratitude makes people feel

valued

. Your customers and employees want to feel like you care about them, their contributions, and their business. If they don't feel valued, they can easily go elsewhere.
Feeling

valued

improves confidence and

loyalty

. When "thanked," one's self esteem is improved, their desire to assist is enhanced, and they have an increased urgency to continue doing business with you.
Loyalty

has financial benefits. Good experiences will keep your customers and employees happy, which means they will better serve you or make more purchases. It's a win/win.
Now in case you have not realized by now, we are very thankful for your readership, partnership, and/or loyalty to our brand. As a simple way to show our gratitude, we are giving you something for free that helps you pass along your thanks to your customers and employees. Use our "YOU ROCK" printable, which can be completely customized with your unique messages, to recognize them for all that they do and/or for their business. Be sure to open and download the printable in order to customize the text on the first page. If you have any questions, don't hesitate to email me.
To all who celebrate this holiday, happy Thanksgiving from all of us at ProSolutions! May you enjoy lots of love, laughter, and great food!
---