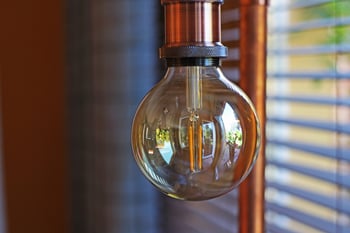 Each new year we like to review and highlight any significant trends surfacing in the industry. To help us this year, Sommet Education released a report that identifies the top trends that will influence the hospitality industry in 2019. Sommet examines 5 key areas discussed below, and the full report is linked above. Sommet says, "Despite the increasingly traversal nature of the hospitality industry, the importance of retaining the human touch and a customer-centric approach remains a common thread running through the key trends of 2019." I couldn't agree more. Personalized interactions should always be a company focus.
Take a look at Sommet's 5 trends below and how they may effect your organization this year:
Innovation: The most successful innovation strategies will be those that cater to the diverse needs and expectations of today's global travelers. Shared spaces and social experiences will be key to attract Millennial and Gen Z travelers, while busy business travelers and digital nomads seek the integration of time-saving technology.

Technology:

Artificial intelligence, facial recognition and internet-of-things connectivity are enhancing customer service, with blockchain-based loyalty programs and platforms also creating new opportunities to engage with customers. These emerging technologies have the potential to transform the industry in ways we have yet to imagine.
Luxury: Faced with an increasingly diverse range of clients, luxury brands need to balance heritage with innovation in order to remain relevant and bring their identity into the future. Luxury brands are adopting hospitality codes to bridge online and offline experiences that maintain the human touch and build client loyalty.
Sustainability: Transparency and accountability are becoming more important as Millennials and Gen Z travelers push global businesses to take a more comprehensive approach to sustainability, from the reduction of single-use plastics to the development of social business concepts.
Food and Beverage: Motivated by environmental and health concerns as well as a desire for authenticity and pleasure, global consumers are exploring local flavors, vegetable-centric cuisine and farm-to-table culinary concepts, while the visual presentation of food has taken on new value through social media.
2019 will be like every year, bringing new challenges and changes to the ever-growing hospitality industry. Our hope is that studying these trends will help you know ahead of time what your customers will be looking for so you can provide them with an even greater experience. Happy 2019!
---