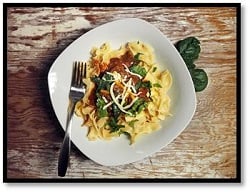 In the beginning, I thought inviting people to lunch was a good idea. Then at one of the lunches, I found out that an individual had worked the overnight shift, changed out of uniform, and caught a couple of hours of sleep prior to joining me for lunch. This person didn't have enough time to go home and come back for our lunch, and didn't want to miss the opportunity to accept a lunch invitation from the CEO. From that day forward, I knew that I had to have meals with staff members at rotating hours to fit into their schedules, not into mine. Even to listen, you have to make yourself available to the logistic needs of others.
-Dr. David Feinberg, former CEO of the UCLA Hospital System, quoted in Prescription for Excellence
---
While Dr. Feinberg's tip is particularly important for us to keep in mind as executives, it's relevant to all of us in every position: when working with anyone, we need to try and see things from their perspective. We might feel like we are offering our customers or our employees something beneficial, but not realize that it's simultaneously imposing a burden on them. And it's exceptionally hard (in fact, pretty much impossible if it's an employee) for someone to turn down anything that is intended as a reward because it will make them seem ungrateful.
Luckily, the fix for this is not complex: ask your employees (or customers, if applicable) what reward or benefit they would like instead of choosing it for them. As Dr. Feinberg reminds us, it's about their needs, not our needs.