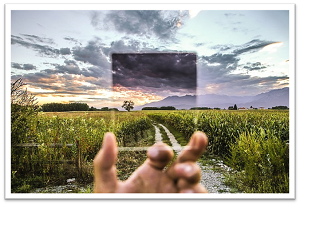 I'll never forget walking through a major hotel with the vice president of product development for Hyatt International, Frank C. Ansel III. The food and beverage director of the hotel knew we were coming, so he had spruced up the place. Everything at the hotel looked amazing to me, but twenty minutes into the walkthrough, Frank looked at his manager with obvious displeasure. I asked Frank why he was upset. "You think he's doing things well because you look but you don't see," Frank said. He pulled me over to a table and pointed out that the service plates weren't all turned the same way, nor was the flatware placed consistently at each setting. Frank nodded toward a waiter who was pouring out of the side of a pitcher instead of the spout -- a real no-no in table service. These are subtle things, but they demonstrated a lack of standards and attention to detail. When "little" things are off, it means more important standards are probably lacking. That line, "you look but you don't see," has stayed with me ever since.
-Jon Taffer, Raise the Bar
---
Today's tip is all about how we make observations. Being observant is about looking without letting our assumptions and generalizations get in the way. Our brains love to make generalizations, so when Jon Taffer toured the hotel in his story, he noticed the "spruced up" touches, and through that lens, drew the conclusion that the hotel was in great shape. But Mr. Ansel looked past those things and saw the layer underneath; he saw the pieces that were lacking that mean the surface layer was not being supported by the "little things."
Try this mental activity when you are making observations: purposefully and explicitly make your observations on several levels, and require your brain to make at least a certain number of observations at each level. The types of categories and the number of observations will vary from situation to situation, but try this general example with the next restaurant or store you walk into to practice. Notice at least 10 individual things about:
The overall appearance. For example, what is the general ambiance like?
The specific components. For example, how well maintained are the little things, such as the fitting rooms or the serving dishes?
The service. For example, were you greeted in a timely and professional manner appropriate to the type of store or restaurant you were in?
After you have done your specific observations, then you can draw conclusions. This will prevent your brain from making those same generalities that prevent you from seeing the whole story.