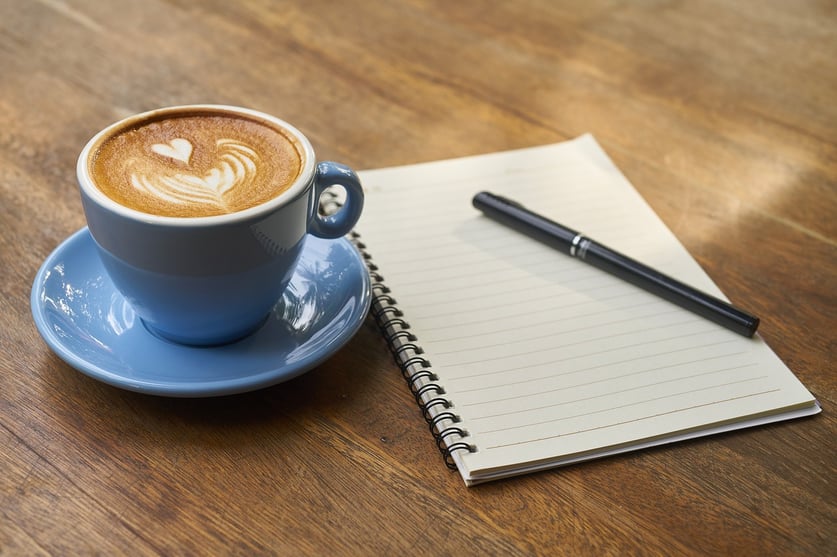 The day starts with my alarm going off at 4:45 AM. It's early, but I get dressed and head to boot camp or go out for a run. After my workout, I get home and make myself a cup of coffee. It's still quiet in the house, and I enjoy my coffee in peace and catch up on the news, followed by a quick shower. My kids and husband head downstairs at 7:00 AM, and it's a whirlwind of activity – eating breakfast, making lunches, getting backpacks packed, and everyone is out the door by 7:25 AM. Everyone except me. I'm fortunate enough to have a home office, so I head straight to work and can usually comb through emails and plan my day before most of my co-workers even log in. It's 8 AM, and I've accomplished a lot already and am ready to take on the rest of the day.
In the words of Hal Elrod, author of The Miracle Morning, the level of success you are able to achieve is only as high as the level of personal development you are able to achieve, and it might all start with what you do each morning. He says:
"How you wake up each day and your morning routine (or lack thereof) dramatically affects your levels of success in every single area of your life. Focused, productive, successful mornings generate focused, productive, successful days—which inevitably create a successful life—in the same way that unfocused, unproductive, and mediocre mornings generate unfocused, unproductive, and mediocre days, and ultimately a mediocre quality of life. By simply changing the way you wake up in the morning, you can transform any area of your life, faster than you ever thought possible."
Naval Admiral William McRaven, the commander of U.S. Special Operations, said in a 2014 commencement speech at University of Texas at Austin, "If you make your bed every morning you will have accomplished the first task of the day. It will give you a small sense of pride and it will encourage you to do another task and another and another." He also said, "By the end of the day, that one task completed will have turned into many tasks completed. Making your bed will also reinforce the fact that little things in life matter."
For me, my husband is not a morning person and would not be happy if I tried to make the bed at 4:45 AM…he's still in it sleeping! But I understand the sentiment behind it. Accomplishing the first task of the day, and establishing a morning routine, sets the tone for the day. When I sleep in, or someone misses the bus, it throws off my morning, and sometimes I feel lost for a little bit before I can get back on track.
According to a study by the American Psychological Association, by creating and following a morning routine, your stress, depression, and anxiety levels will start to plummet, and your life satisfaction levels will begin to soar. You'll notice that you feel more motivated and your to-do list will seem less daunting.
What does your morning routine look like? Do you make your bed? Do you exercise, meditate, or walk the dog? If your mornings are chaotic, maybe now is the time to think about setting up a morning routine!
---