Happy holidays to all! As we ready ourselves for this wonderful time of year, a good laugh or a sweet smile can go a long way. With that in mind, we have decided that this post on customer service insights from our dear kindergarteners will become an annual tradition as a lift to us all.
Examining any worldly issue from a child's point of view is refreshing. Their uncomplicated, straightforward perspective is always educational. So for your entertainment, we asked a group of kindergarteners (5 and 6 years old) questions about customer service and, like the last two years, we received some very honest and insightful answers.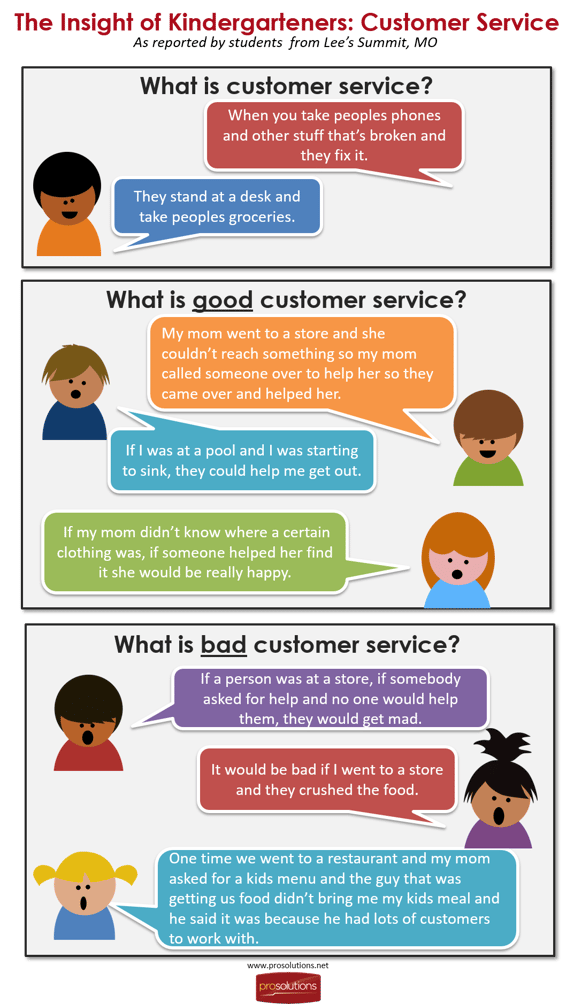 Our hope is that in 2017 when you need to teach or show what good customer service looks like, you will keep these student's honest perspectives in mind ~ or call us and we can help simplify this most important skill.
Have a wonderful holiday from all of us at ProSolutions!
---